Everyday Giving
---
Wish List
We are seeking donations for our Wish List! Please consider donating as there are always items needed to help us provide the best support and care for our families. The littlest things add up.
CASA Wish List - CASA also requests donations of gift cards for Culvers and grocery stores to support the families we serve and advocates. Please mail these to Canopy Center C/O CASA  2445 Darwin Rd Madison WI 53704
*At this time we are not accepting used donations* If you have items to donate that are not on our list, please click here to contact us via email or call (608) 241-4888 to find out if we are able to utilize your donation.
There are many ways to support Canopy Center's families and staff beyond monetary donations. Even the smallest gestures help us in our mission.
---
Bucky Book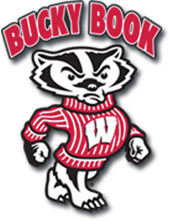 Purchase your annual Bucky Book on Canopy Center's landing page, found HERE. For every book purchased $10 is donated to Canopy Center. 
All the coupons are valid until October 2024 and are transferable. Share the book with golfers (30+ courses valid thru next year), foodies (100+ restaurants, pizza, fast food), families (tons of entertainment, even birthday party packages) or use it for groceries, car washes, shopping, WI Dells, and so much more for your own family!
---
Canopy Center is a tax-exempt 501(c)(3) organization (FEIN 51-0211908) so contributions are deductible to the extent allowable by law.