Parent to Child (P2C)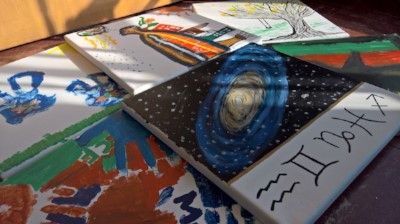 The Parent to Child (P2C) Program provides supervised visits between children and a biological parent who is ordered to or has agreed to supervised visits. These visits are provided in a safe and neutral setting with trained supervisors at our office at 2445 Darwin Road, Ste. 15, Madison, WI (by Dane County Regional Airport). This program has been operating since 2015.
We offer a safe environment and are able to serve families with sensitive situations, such as domestic abuse issues, and restraining or no-contact orders.  Specific safety procedures are set up with each family according to the court order or individual needs.
What Can a Family Visit Look Like?
Our space offers private visit rooms, an art room, a large backyard, and a full kitchen that families are welcome to use. We provide trauma informed, supportive services.  Visits are fully supervised (eyes and ears on at all times).
Visitation notes are created after every visit. Visitation notes will be kept on file and accessible with a release of information.  A release of information is required in order to receive services.  P2C services are observational; no recommendations are provided.
Visits may be scheduled during the following times depending on availability:
Monday - Sunday between 9 am and 8 pm
Fee Schedule
**Due to rising costs of services, our rates have had to increase.  This increase is effective as of January 1, 2023 for new families.**
Intake: $70 one-time, non-refundable intake fee
Supervised Visits: $70 per hour
No-Contact Fee: $35 per visit
Court Appearances: $150 fee for FIS or Staff Member to appear in court
Phone-in or virtual court appearances: $50 per hour (minimum of $50)
We accept cash, money orders, or debit/credit cards only. Payment must be made prior to services being rendered.
Canopy Center reserves the right to refuse service for any reason.
Policies
For visitation policies, please click on the links below.
How to Participate in Family Visits
Families can either refer themselves for the program or be referred by a professional. Please note that there is currently a waitlist; if you have questions, please use the contact info at the bottom of the page to get in touch with P2C staff. 

---
Partnership with Dane County Department of Human Services
The Parent to Child program also serves families referred to us by Dane County Social Workers and receives funding from the Dane County Department of Human Services.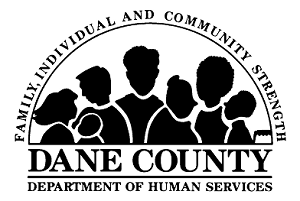 ---
Questions?
If you are interested in this program, have any questions, or would like to make a referral, please contact:
Emmy Lita, P2C Program Director, at (608) 729-1125 or emmyl@canopycenter.org