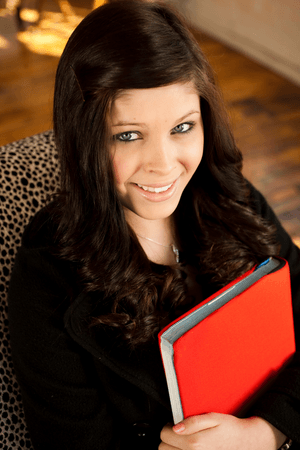 Grace first entered treatment at 14 years old, participating in Canopy Center's teen group therapy. Upon her entry to services, it was determined she had been experiencing post-traumatic stress disorder from a number of traumatic experiences while living with her step-father. Grace was experiencing severe symptoms of depression, including suicidal ideation and self-harm. Grace had also been experiencing somatic trauma symptoms, with frequent migraines and difficulty sleeping. In addition, she was being bullied at school, further impacting her self-esteem, motivation and exasperating symptoms of post-traumatic stress disorder. These symptoms compounded and affected Grace's performance in school, her family relationships, and healthy, supportive peer relationships. 
Following a sexual assault by a peer, Grace's self-harming and suicidal ideation intensified and she began individual therapy with with Canopy Center. Grace's entry into treatment began with a focus on crisis management and reduction of self-harming behaviors. Grace began learning and using coping skills to help manage anxiety and symptoms of depression. A strong interest and talent in art, music, anime, and writing all served as tools to help Grace through the most difficult aspects of her healing. Grace participated in the narrative process of treatment and excelled in being open and processing her experience of trauma. Canopy Center therapists worked collaboratively to translate Grace's narrative to Spanish, which allowed the opportunity for Grace's mother to hear her story. Grace's mother, witnessing the story of her trauma, helped her understand the impact of her trauma and fostered opportunities to repair the relationship between mother and daughter.
  Grace became an important participant and leader in the agency's teen therapy group. Offering support and wisdom, Grace was identified as a support person for younger group members who were first entering treatment. As her time in high school approached its end, Grace has created and followed through with many goals and plans for her future and independence, and was recently accepted into College. Grace plans to pursue an Emergency Medical Technician program; she is particularly drawn to this career because she wants to help others and believes she has many skills to be helpful and remain focused and calm in chaotic situations.Through her experience at Canopy Center, Grace has continued to grow, learn, hone resilience and direct her own path of healing. 
  Grace's trauma symptoms have been greatly reduced and she has continued to find healthy ways to express feelings, use creative outlets, set healthy boundaries, enhance self-esteem, and moreover - make meaning out of her experiences of trauma. Grace has made connections in the community for future therapy beyond Canopy Center, demonstrating insight into her well-being and potential need for ongoing support. Grace is now able to understand that trauma has not defined her, but was a part of her life that shaped her into the resilient, resourced, compassionate young person she has become. She is excited and hopeful about her future and recognizes her own strength and capacity for continual healing.
A large part of Grace's continual success and engagement in treatment involved a number of agency staff. Canopy Center therapists and support staff were able to provide no-cost transportation for therapy, bilingual support for the family, no-cost family childcare, as well as case management. These services are made possible through the generous donations of people like you!