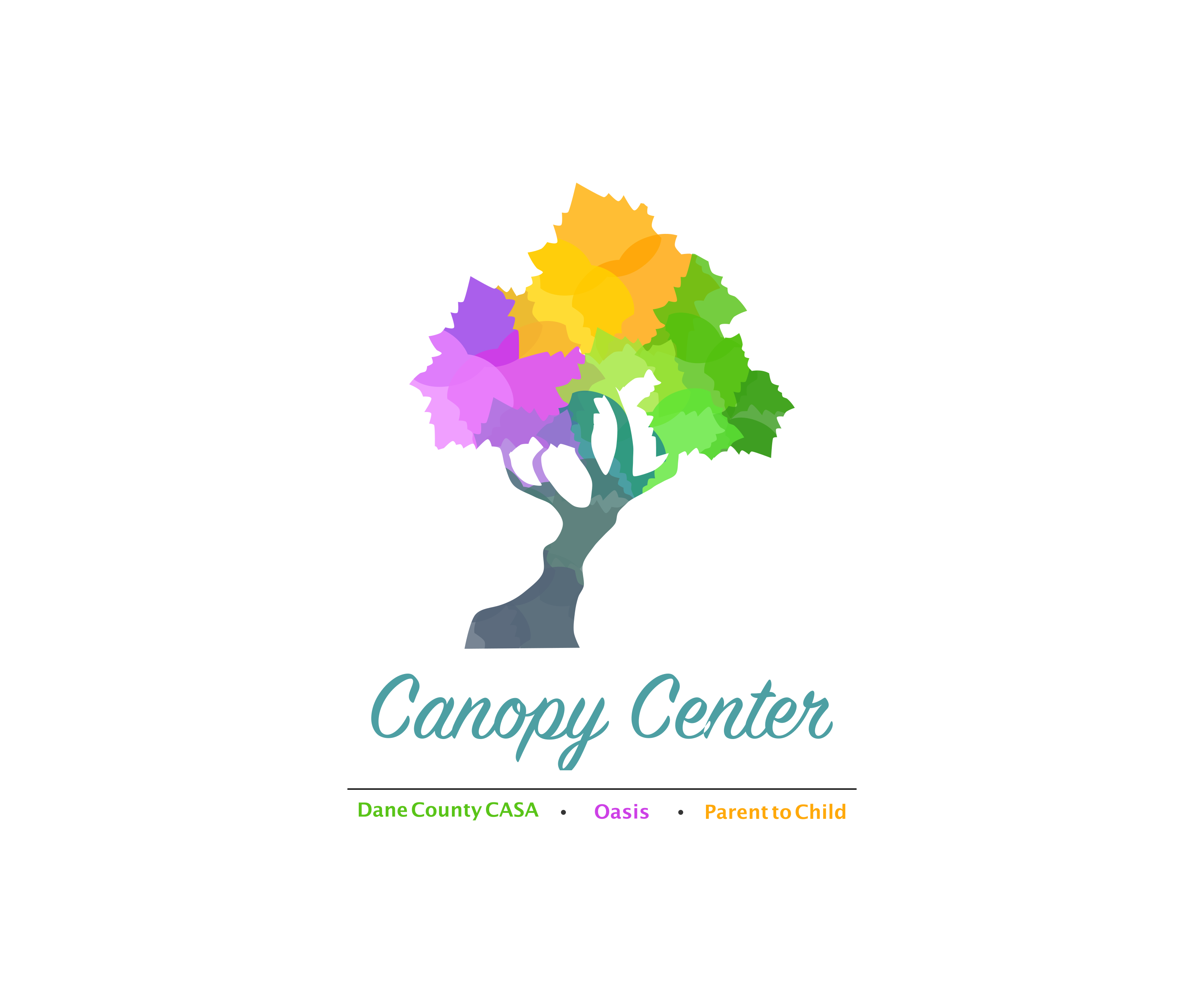 Announcing Canopy Center's brand new logo, design work courtesy of Madison's Glyph Design Studio!
"The sheltering sycamore tree [represents] strength in adversity while the three jewel-toned leaves represent the three services offered by the center."
Look forward to two more logos from Glyph representing our Oasis and Parent to Child programs! A huge thank you to Glyph Design Studio for their generosity and care put in to every step of the design process.
---
See more of Glyph Design Studio's work on their website and Facebook page:
Website: http://glyphdesign.studio/index.html
Facebook: https://www.facebook.com/glyphdesignstudio/