Event Sponsorship
Please consider sponsoring Canopy Center's annual Stand Up and Sing for Kids fundraiser! By partnering with Canopy Center, you may receive valuable recognition through a variety of avenues:
Event Signage
Newsletters
Press Releases
Our Website
Social Media Outlets
Television
Billboards
Stand Up and Sing For Kids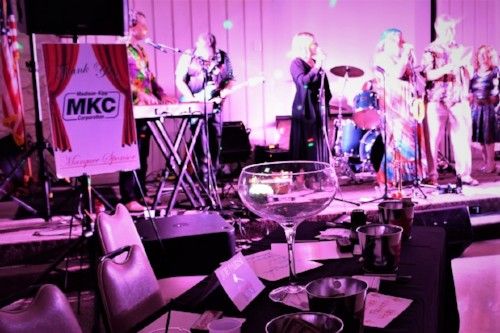 Our fun-filled event, Stand Up and Sing for Kids, features performances by local celebrities— and you!—with a karaoke-style cover band. Our karaoke cover band will kick things off before audience members get to jump up on stage and rock out. The evening will also feature a live and silent auction, hearty hors d'oeuvres, and a decadent dessert buffet. Sponsorship is a wonderful opportunity for your business or organization to support Canopy Center's important work while also receiving meaningful recognition among the many Madison-area professionals in attendance. Sponsors will also receive special benefits on the night of the event. Check out our sponsorship page for more information.
---
Past Canopy Center Event Sponsors Include:
Thank you Donors, Sponsors, and Contributors! We could not meet the need of families in our community without the generous support of donors and various governmental agencies who contract with us.