Taxi Fund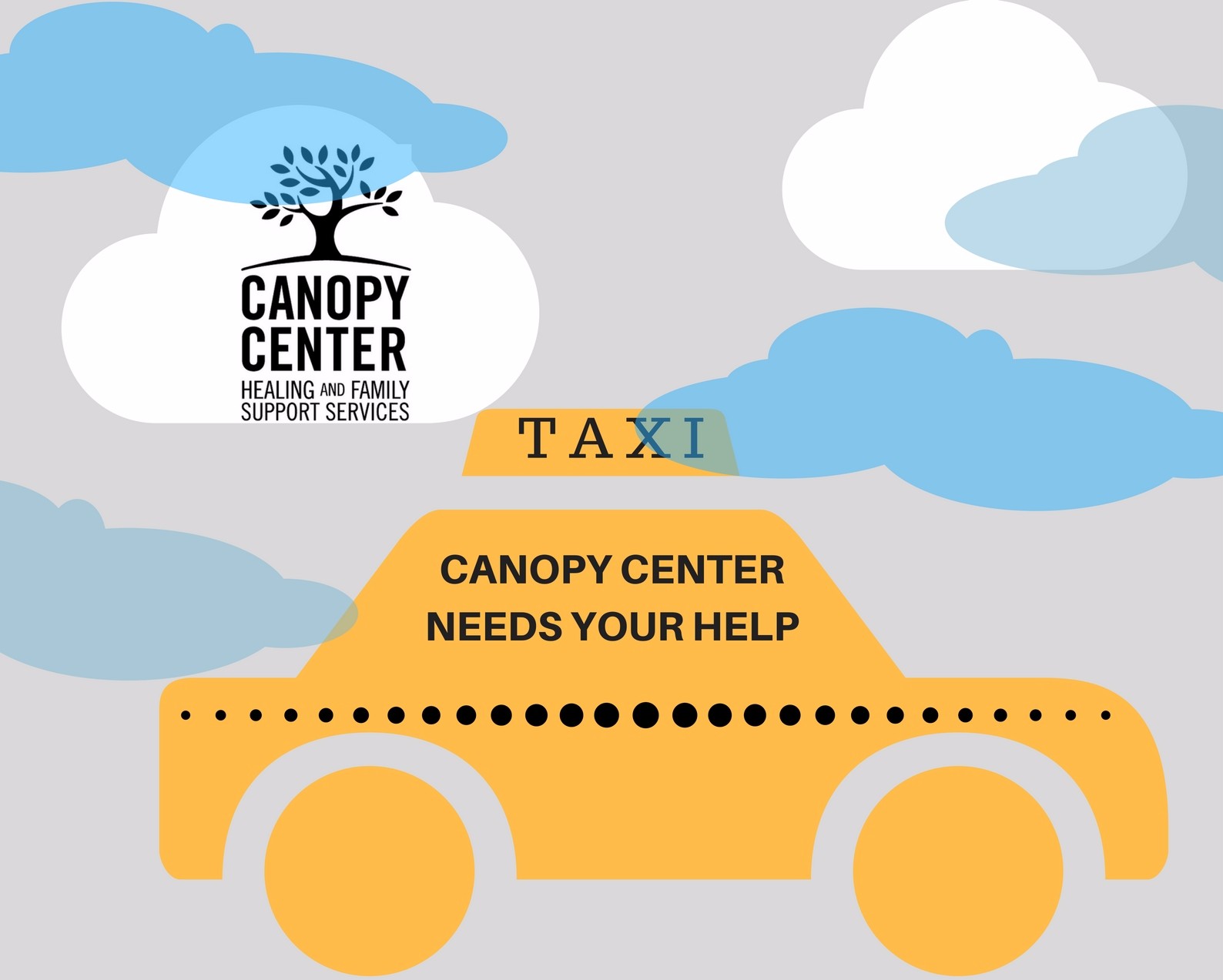 Our Oasis program provides support and therapy to families who have been affected by the trauma of child sexual abuse. Currently, we provide transportation assistance to those unable to reach our services any other way. We are in desperate need of additional funds in order to help families to access our services. Please help us to reach our goal of $5,000, so that we may continue to provide consistent transportation for our clients. 
We have raised
$100.00
of our goal.
To help support the mission of Canopy Center, please make a donation online by clicking the "make a donation" button below or print out the contribution form and mail it to:
Canopy Center Healing and Family Support Services
1457 E. Washington Avenue, Suite 102
Madison, WI 53703
Seeking Donations:
None at this time.
In-Kind Donations:
There are always items needed to help us as a non-profit to provide the best support and care we can for our families. Please consider donations an item off of our 2016 Wish List. The littlest things add up. Thank you!!!  If you have items you'd like to donate that you don't see on our list, email us at info@canopycenter.org to find out if it's something we could use.
Learn how you will help families in Dane County: How will my personal contribution or corporate sponsorship help children and families in my community?
By partnering with Canopy Center Healing and Family Support Services, you may receives valuable recognition in these ways:
Newsletters
Press Releases
Website
Social Media Outlets
Thank you Donors, Sponsors and Contributors!!!! We could not meet the need of families in our community without the generous support of others. In addition several governmental agencies contract with us to help address the needs of families in our community.